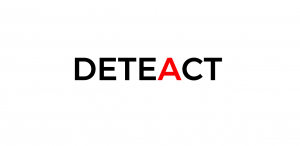 "Deteact" is short for "Detect and act". We are a team of computer security professionals. Our main business is consulting and online services.
Areas of our business (by service):
Application Security
Penetration Testing
Security Consulting
Vulnerability Management
DDoS Testing
Threat Hunting
Awareness Training
Bug Bounty
Blockchain Security
Security Research
Some of our research interests are:
Web application security
Blackbox testing and fuzzing
Network security and advanced threats
Practical cryptanalysis
Mobile and messaging security
Offensive machine learning
Attacks on artificial intelligence systems
This blog will contain articles about our interesting findings, novel researches, daily work and press releases.