Deteact team has recently conducted a security audit of the EAST algorithmic stable coin protocol, based on Waves Enterprise mainnet, which is operated by Tokenomika fintech company from Singapore.
EAST is an algorithmic stablecoin based on Waves Enterprise System Token (WEST). EAST is ensured both by significant overcollateralization and well-defined liquidation mechanisms. By default, EAST.Finance is secured by WEST, but if necessary, can be collateralized by USDap, a 100% RWA-collateralized BondAppetit stablecoin.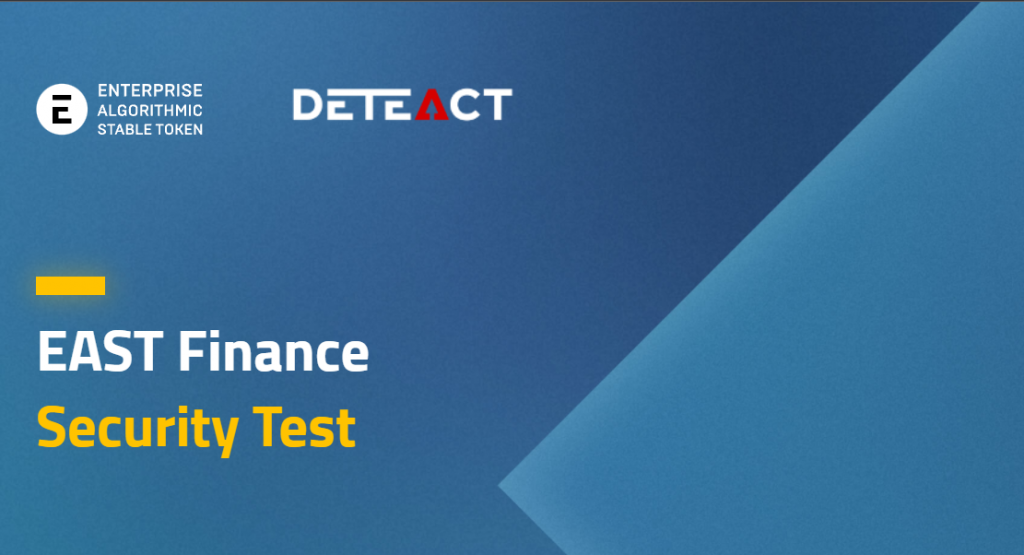 Our audit included penetration testing of the oracle and admin services and the EAST smart contract code review. We've made a list of recommendations regarding the centralization and possible ways to exploit the system under certain circumstances (such as malfunctioning of the admin or oracle services).
All the issues have been immediately reported to the EAST.Finance team, who have already developed and deployed the solutions.
DeFi Security
To test your blockchain product security, you can employ one of the best hacker teams, as proven by various competitions. Please contact us for security audit services.
We perform both standard smart contract and dApp security assessments and off-chain infrastructure penetration testing and more in-depth research, consulting, and building secure development processes.